Yes there is a 'stan called Bad Ass Stan! It's an autonomous area in the east of Tajikistan, we even needed a special visa to get in here.
Somehow we missed almost all the rain and snow and eventually made it to Murgab yesterday after crossing the border, we even found a reasonable guest house where we got much needed hot showers!
Today we thought we might need to stay put to miss some more dreadful weather, but in the morning it wasn't too bad so we took a chance and headed off yet again wearing everything we own.
We spent the day with snow and hail ahead, behind and on both sides of us, but somehow the gamble paid off, and we threaded the needle through the storms, stayed dry and even had sunshine for a lot of the day.
And what a stunning ride it was. We're on the border of Afghanistan in the Wakhan Corridor, it's high altitude desert, snow caps, rivers and mountains that go on forever.  We both agree that this area, kyrg and tajik is the most picturesque place we've seen, it's quite amazing.
Lots of shepherds on the track we rode today, with beautiful little donkeys carrying impossibly big loads, shaggy mountain dogs, and children carrying baby sheep (too small to walk) in their arms.  Everyone is incredibly friendly too, we get big waves and smiles from everyone we pass.
Spending to tonight in a traditional Tajik home stay, where we sleep in a multilevel colourful room covered in rugs . Very cool!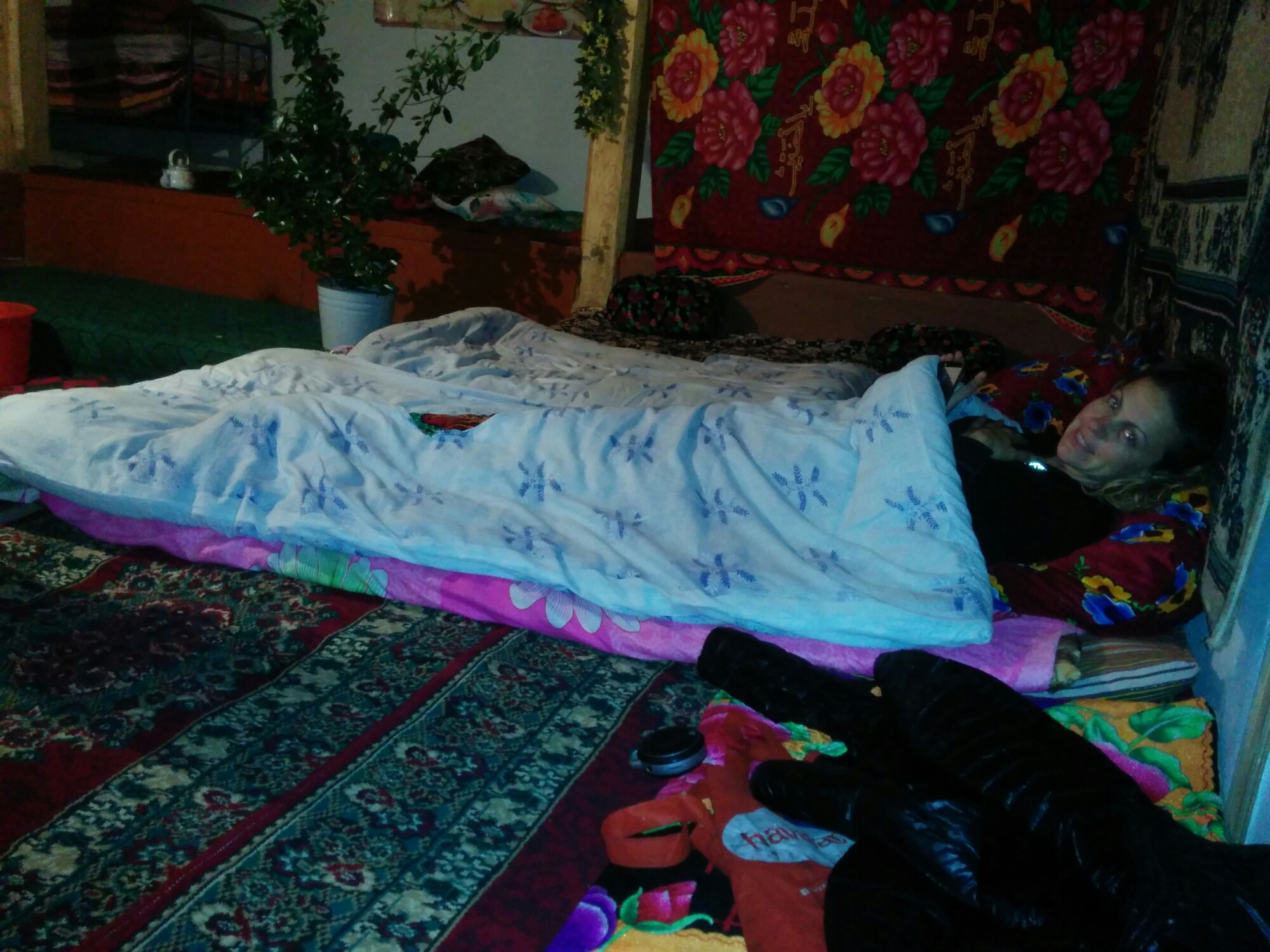 Not enough internet to upload many pics, but more to come soon xoxo